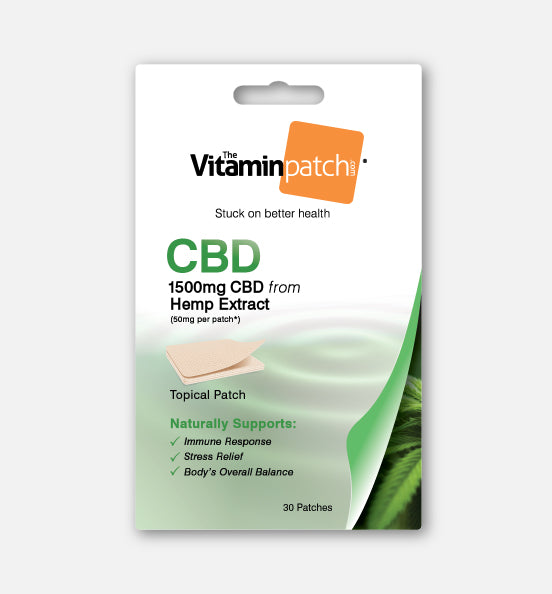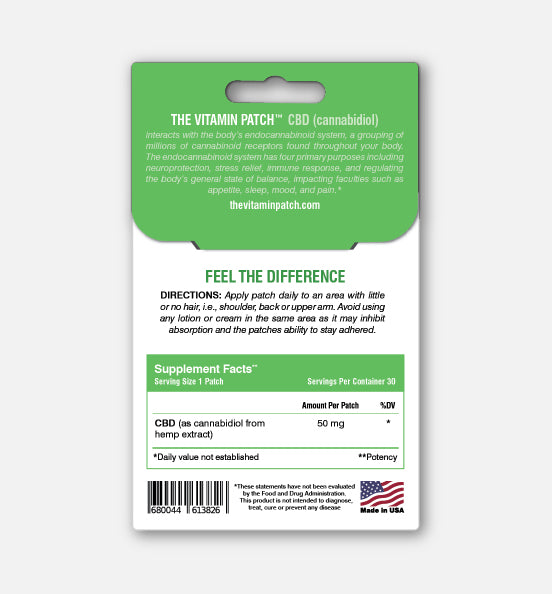 1500 mg CBD from Hemp Extract (50mg Per Patch) | 30 Topical Patches
CBD (cannabidiol) interacts with the body's endocannabinoid system, a grouping of millions of cannabinoid receptors found throughout your body.
The endocannabinoid system has four primary purposes including neuroprotection, stress relief, immune response and regulating the body's general state of balance, impacting faculties such as appetite, sleep, mood and pain.
Easy to apply topical patches. No pills to swallow.
Immune response
Stress relief
Body's overall balance
Serving Size: 1 Patch
Servings Per Container: 30 Patches
Amount Per Serving: 50mg CBD (as cannabidiol from hemp extract)
% DV: *Daily Value not established
---
This information has not been evaluated or approved by the FDA and is not necessarily based on scientific evidence from any source. These statements have not been evaluated by the Food and Drug Administration (FDA). These products intend to support general wellbeing and do not in-tend to treat, diagnose, mitigate, prevent, or cure any condition or disease.
Vitamin patch CBD
I luv these patches..no creams, no pills, no liquid..peal , stick, done..slow release over the day or night...